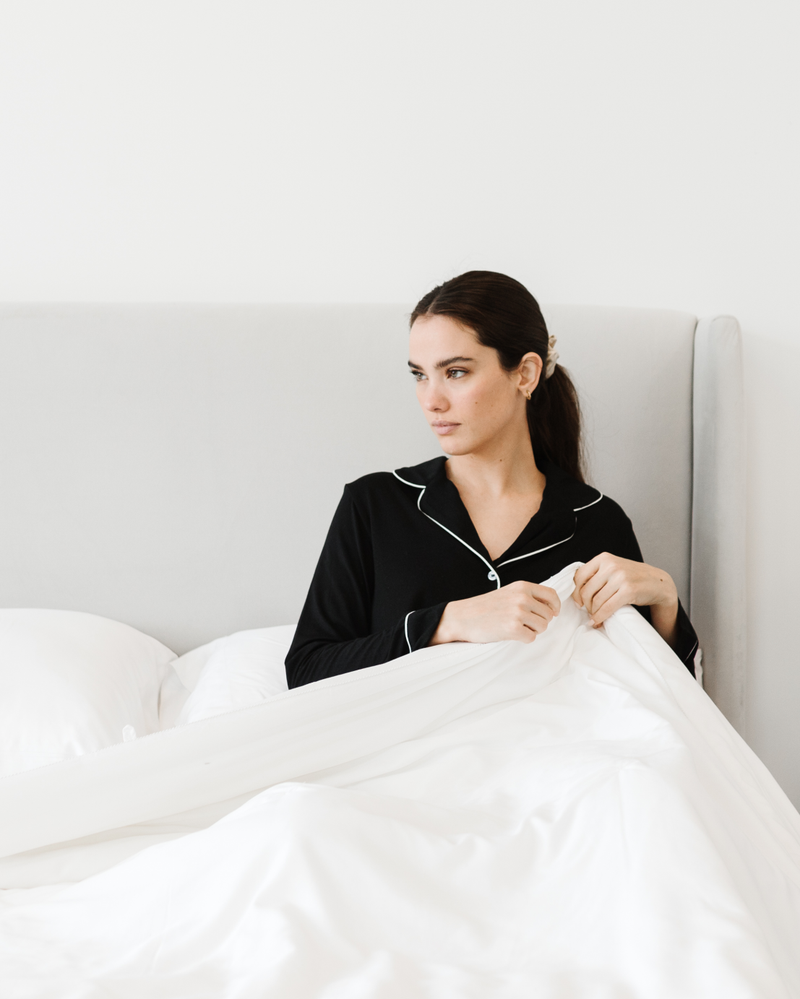 The Perfect
Sleep Bundle
Invest in a good night's sleep with Cozy Earth's top-rated bedding and pajamas! Just choose colors and sizes for a complete bamboo bedding set and pajamas!
25% Off
Bundle
See What's Included
What's Included...
Is it really worth it? Don't take our word for it...
Worth every penny
"Look, I bought these sheets a month ago and they are worth every single penny. I'm in my 50's going through menopause and the struggle with hot flashes (even through the night) are real … I'm so glad I bought their sheets! Not only are the heavenly soft, they also preformed the way they say they do. Most respect for this company."
- KATE
incredibly soft & comfy
"My husband and I LOVE these sheets!! The claims are true. They are so incredibly soft and comfy. I honestly can't believe what a difference they've made in our sleep comfort! My husband actually said "these feel luxurious!" I agree!"
- REBECCA
heaven-sent present
"This sheet set was definitely worth the price! It is so soft and comfortable. My husband and I love them so much that we bought a set for my parents as a Mother's Day / Father's Day gift. They were amazed at the comfort and temperature control. It's a challenge for them to get a good night's sleep at 82 and 91 years old, so this gift was a heaven-sent present to them."
- PATTY
Last chance for 25% Off
Your best night sleep is just a click away! Choose your sizes and colors below.